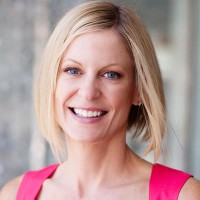 Michelle Seidel is a senior consultant based in Towers Watson's Irvine, California office. Michelle's consulting expertise includes employee engagement, talent management, metrics & analytics and total rewards strategy. In her role, she partners with senior leaders and HR professionals to execute on their talent, reward and business strategies by delivering employee engagement, differentiating their employee value propositions, and building high performing cultures designed to drive broad-scale organizational performance. She works with organizations to design and implement talent solutions that will help them attract, retain and engage the best possible people for their businesses. Michelle has led several engagements in retail and manufacturing during her career with Towers Watson. Since joining Towers Watson in 2000 she has:
• Led employee and leadership research initiatives and developed organization-wide and segment-specific reward and talent strategies from the findings
• Leveraged employee engagement research to build high performance cultures where employees work together to achieve business goals
• Led change management efforts in support of employee engagement, reward philosophy/strategy and domestic and international mergers and acquisitions projects
• Provided a data driven approach to workforce and rewards decision-making by conducting Strategic Workforce Planning studies to understand changing workforce dynamics and identifying the appropriate mix of rewards to best support evolving business strategies
• Facilitated culture integration and change management initiatives.
Michelle has a B.A. in psychology from University of California, Irvine and a master's in public health from UCLA.

WHITEBOARD SESSIONS
MONDAY, SEPTEMBER 28, 2015
To the drawing board! These loose, intimate sessions are designed to get creativity flowing in two energizing 45-minute sessions facilitated by industry veterans. Taking full advantage of the CGA Strategic Conference's diverse audience, these groups are organized by area of interest.
Making Retail Dance: Employees Make the Difference
Even with today's technology advances, most shoppers still buy their goods within the four walls of a store and a company's brand identity is a key factor in their buying decisions. Recently, however, satisfaction has been declining among brick-and-mortar shoppers. The challenge for retail organizations is clear: How do you improve performance in the brick-and-mortar environment and give your customer satisfaction a boost? How do you translate your external brand into an internal employment culture that attracts, engages and retains key talent?
Ultimately, it's your employees that shape the customer experience — from how well the store is organized to the efficiency of checkout. Employees can make the difference between a customer calling your shop their "go-to grocery store" or looking elsewhere for their shopping needs.
In this Whiteboard Session, Towers Watson will discuss the three aspects of the employee experience that consistently predict store-level business results: passion for service, sustainable engagement and work-team organization. Engagement — the bond between employees and employer — is measured by employees' buy-in to goals and objectives, pride in organizational membership and willingness to go the extra mile to support success. Additionally, companies must also address factors that enable and energize employees – creating excitement about coming to work and positioning them to succeed. Companies that score higher on these attributes have greater sales, less employee turnover and lower rates of absenteeism. All of which lead to happier customers.
Come discuss ways to apply these findings to your company and instill a strong sense of sustainable engagement and passion for superior customer service in your employees.