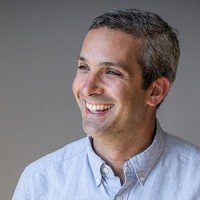 David Sax is a journalist and writer specializing in business and food. His writing appears regularly in the New York Times, Bloomberg Businessweek, Saveur, and other publications. He is the author of "The Tastemakers: Why We're Crazy for Cronuts but Fed Up with Fondue", which chronicles how food trends emerge, grow, and ultimately make a difference in our world.

He has been eating cupcakes since he was three, or two, he really can't remember. David's previous book, "Save the Deli: In Search of Perfect Pastrami, Crusty Rye, and the Heart of Jewish Delicatessen" won a James Beard Award for writing and literature, as well as other awards and the praise of deli lovers everywhere...mostly New Jersey and Montreal.
OPENING SESSION
Sunday, September 27, 2015
Featuring engaging speakers and fresh ideas, our opening session kicks off the conference and sets the tone for the two entertaining, thought-provoking days that follow.
Crazy for Cupcakes: How Food Trends Impact the Way We Eat and the World Around Us
In today's interconnected world, food trends are popping up quicker, growing bigger, and having a greater impact on more of what we eat than ever before. In this talk, David Sax explores where these trends come from, how they grow, and what impact they have: on marketing, business, and the consumer. In doing so, he helps us not only understand why some foods become popular while others don't, he reveals how the power of consumer behavior takes it way beyond just what we eat. From the cronut craze to the impact of social media on food to world-changing trends (coffee, anyone?), Sax opens our eyes to the economic and cultural impact of what's on our plate and in our pantry.