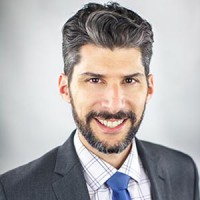 As a food & beverage industry analyst for The NPD Group, a leading market research company, Darren provides insights based on NPD's food-related research to organizations and companies across the country. Prior to joining NPD in March 2007, he was an analyst with Information Resources, Inc (IRI). At IRI Darren spent over seven years examining consumer packaged goods trends, and worked with a variety of industry leaders covering dozens of food and beverage categories. He has authored a number of NPD food and beverage research reports that cover topics such as how the economy affects consumers' in-home meal strategies, the profile of the organics consumer, the impact of Baby Boomers and Millennials on America's eating patterns, and the unique consumption behaviors of Hispanics in the U.S. Darren is also a contributing writer for several food and beverage trade publications.

He is a frequent speaker at industry events hosted by associations and organizations that include Institutes of Medicine Microbiome Research, National Frozen and Refrigerated Foods Association (NFRA), The Obesity Society, Path to Purchase Institute, United Fresh, and Stagnito Media. Darren was a faculty member of the Path to Purchase Institute. He holds a bachelor degree from Northwestern University and makes his home in New York City.
WHITEBOARD SESSIONS
Monday, September 28, 2015
To the drawing board! These loose, intimate sessions are designed to get creativity flowing in two energizing 45-minute sessions facilitated by industry veterans. Taking full advantage of the CGA Strategic Conference's diverse audience, these groups are organized by area of interest.
From Fresh to Frozen: Eating Trends and Center Store
In recent times consumers have been gravitating toward the perimeter for more fresh vegetables, dairy, meat, and even prepared foods at the expense of frozen and shelf stable items. This panel discussion will address how retailers and manufacturers can come together to work through the following questions:
As consumers use more fresh items, how can the center of the store show its relevance to consumers?
What should marketers do now to prepare for Millennials as well as Gen Z as they mature?
Can clean labeling play a role in making frozen seem "fresher?"