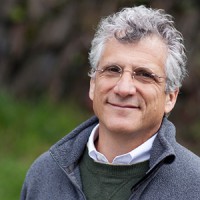 Dean and Executive Director of The Food Business School, William Rosenzweig has spent his career as an educator, serial entrepreneur, and venture investor. Will was founding CEO of The Republic of Tea, the company that created the premium tea category in the U.S. As an entrepreneur and investor, Will helped grow Odwalla, LeapFrog, Stonyfield Farms, Hambrecht Vineyards and Wineries, Winetasting.com and Brand New Brands, a functional food incubator he founded in 2004.

In 2007, Will co-founded Physic Ventures, the first venture capital firm supporting early-stage companies in health and sustainability, including Revolution Foods, Pharmaca, Recyclebank, and Yummly. Will is co-author of "The Republic of Tea: How an Idea Becomes a Business", named one of the 100 Best Business Books of all time. His work has been profiled in The Wall Street Journal, Sound Money, Business Week, USA Today, and the San Francisco Chronicle. In 2010, Will was honored with the Oslo Business for Peace Award for his accomplishments in the area of ethical business.  In 2014, he chaired a US national commission on health promotion and the prevention of chronic disease.
A long-time faculty member at the Haas School of Business at the University of California Berkeley, Will developed the country's first MBA courses in Social Entrepreneurship and Social Venture Development. As Dean and Executive Director of The Food Business School, Will works with industry experts and academic leaders to create experiential educational programs that enable entrepreneurs and innovators to deliver impactful solutions to address the world's most pressing food challenges—and its greatest business opportunities.
KEYNOTE LUNCHEON
Tuesday, September 29, 2015
After a delicious lunch provided by the Illuminators, get ready for bright ideas and bold strategy from one of the top minds in the game. Our keynote presentation combines perceptive analysis of the state of the industry with compelling new approaches that challenge convention.
Food Industry Entrepreneurism
California has established its reputation for being the center of many global innovations. Some of the largest, most respected and most disruptive companies are based in the Golden State. Innovations in technology (Apple), transportation (Uber), communications (Facebook), commerce (eBay) and just about everything else (Google) are being conceived of and getting their start here.
But what about the food industry? Where is the most innovative thinking happening and where might things be headed for our industry's critical issues?
California's entrepreneurs have begun to turn their attention to the food industry. Critical industry topics such as production, capacity, supply chain efficiency, sustainability, social media influence, on-line shopping and home delivery are reimagining and reinventing the culture of food.
Join us for an eye-opening discussion with distinguished panel of food entrepreneurs to identify the new approaches that are being developed today that will influence our industry over the next ten years.