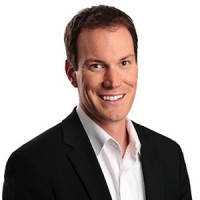 Shawn Achor is the New York Times bestselling author of "The Happiness Advantage" and "Before Happiness". He spent 12 years at Harvard, where he won over a dozen distinguished teaching awards, and delivered lectures on positive psychology in the most popular class at Harvard. Shawn graduated magna cum laude from Harvard and earned a masters from Harvard Divinity School in Christian and Buddhist ethics.

Shawn has since become one of the world's leading experts on the connection between happiness and success. Shawn has now worked with over a third of the Fortune 100 companies, and with places like the NFL, the Pentagon and the U.S. Treasury. To do his work, Shawn has traveled to 51 countries, speaking to farmers in Zimbabwe, CEOs in China, doctors in Dubai and schoolchildren in South Africa. Earlier this year, Oprah Winfrey did a two-hour interview with Shawn on the science of happiness and meaning. His research on happiness made the cover of Harvard Business Review, his TED talk is one of the most popular of all time with over 10 million views, and his lecture airing on PBS has been seen by millions.
OPENING REMARKS AND CONFERENCE GENERAL SESSION
Monday, September 28, 2015
CGA's signature General Session program features addresses from CGA President & CEO Ronald Fong, CGA Board Chairman Joe Falvey and Illuminator Headlight Jim French. Their remarks will be followed by the conference general session presentation.
Positive Leadership: Restoring a Culture of Confidence
Confidence, trust and job satisfaction are at historic lows. When the economic collapse began, the world's largest banks called in Shawn Achor to research how to restore confidence and forward progress. While many managers succumb to helplessness, with their teams and clients quickly following suit, Shawn researched those who maintained high levels of success and leadership during the challenge. He found that our brains create confidence based on the belief that our behavior matters to the outcome we desire. To develop this trust, we must create "wins" for our brain necessary to overcome learned helplessness and must train our brains for rational optimism. Based on the science of positive psychology and case studies of working with companies in the midst of an economic collapse, Shawn provides practical applications for raising the belief that individual behavior matters and helping leaders to keep teams motivated and engaged.