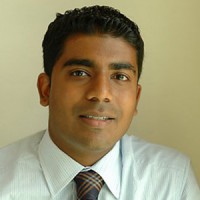 As Head of Business Development & Strategy at Instacart, Nilam leads Instacart's efforts to develop sustainable partnerships with retailers, consumer packaged good manufacturers, content providers, payment processors and other technology start-ups. Under Nilam's leadership, Instacart established and solidified its "retailer marketplace" strategy  – building and deepening partnerships with North America's largest retailers and CPGs.

Prior to joining Instacart, Nilam served Grocery, Mass Merchandise and Drug Store clients as a Management Consultant with A.T. Kearney's Consumer Retail practice. As a consultant, Nilam focused on working with clients on omnichannel strategy, merchandising effectiveness, goods-for-resale procurement, and G&A expense optimization. 

Nilam began his career in Trade Marketing and Brand Management with Procter & Gamble, where he worked on household brands such as Pampers and Iams.

Nilam is a graduate of York University's Schulich School of Business, and also holds an MBA from the Harvard Business School. 

KEYNOTE LUNCHEON
Tuesday, September 29, 2015
After a delicious lunch provided by the Illuminators, get ready for bright ideas and bold strategy from one of the top minds in the game. Our keynote presentation combines perceptive analysis of the state of the industry with compelling new approaches that challenge convention.
Food Industry Entrepreneurism
California has established its reputation for being the center of many global innovations. Some of the largest, most respected and most disruptive companies are based in the Golden State. Innovations in technology (Apple), transportation (Uber), communications (Facebook), commerce (eBay) and just about everything else (Google) are being conceived of and getting their start here.
But what about the food industry? Where is the most innovative thinking happening and where might things be headed for our industry's critical issues?
California's entrepreneurs have begun to turn their attention to the food industry. Critical industry topics such as production, capacity, supply chain efficiency, sustainability, social media influence, on-line shopping and home delivery are reimagining and reinventing the culture of food.
Join us for an eye-opening discussion with distinguished panel of food entrepreneurs to identify the new approaches that are being developed today that will influence our industry over the next ten years.