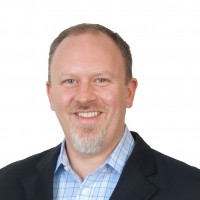 Bill Carmody is the founder of Trepoint, named one of INC 5000's Fastest Growing Companies for two consecutive years. In 20+ trailblazing years in digital marketing, he built some of the first commercial websites, and was also among the first to create mobile apps for enterprise brands. Bill's main specialty is big data marketing for advanced ROI in social and mobile. He authored the book on Online Promotions, and is a celebrated marketing columnist for INC.
WHITEBOARD SESSIONS
Monday, September 28, 2015
To the drawing board! These loose, intimate sessions are designed to get creativity flowing in two energizing 45-minute sessions facilitated by industry veterans. Taking full advantage of the CGA Strategic Conference's diverse audience, these groups are organized by area of interest.
Time to Fight the Nija: Competing with Restaurants
Grocers are quite accomplished at competing against bricks (other retail channels) and are increasingly figuring out battle plans for dealing with clicks (Amazon, etc.)
However, the more stealthy competitor is Out of Home with QSR's and recent "healthier" alternatives coming on fast to become 50% share of our expanding US stomachs.
This stealthy Nija fights with different rules of engagement so we need new weapons. While Fresh Prepared Foods are stretching most grocers into being a mall food court, the initial read is that OOH continues to win. Breakfast is the latest QSR win and it is hard to believe we will be stopping off BEFORE work to get an omelet at Kroger. And until we allow on premise alcohol consumption (please, no in store Hooters), Safeway will not be getting the trips reserved for Applebees and their ilk.
Grocers have a partner in this fight. The CPG companies successfully market to the very consumers Grocers and MFG's need to return to the Grocery store. Your CPG vendors have been too long commanded to both innovate and lower prices, neither of which has lead to a resurgence of center store. Let them help market your store, and their products. Let's truly collaborate and make the next Happy Meal a true Happy Meal…one that makes Grocers, CPG MFG's, and our health providers smile. Let's focus on TOGETHER bringing shoppers back to grocery.
If we do not win this fight, Retailers will be left with the center of store resembling Radio Shack, and also own a parking lot well suited for those Amazon drones we keep reading about.
Let's fight the Nija, together.