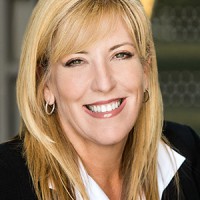 Angee spent the first 13 years of her career in Marketing and Operations roles at Kroger's Ralphs division. For the past 10 years, Angee has managed successful retail sales teams in the Loyalty Marketing and Financial Services categories. Angee led several large national teams at Catalina Marketing and in 2009 led the successful turnaround of its UK division. Angee most recently was the SVP of Retail Account Management for Green Dot, the leader in prepaid financial services solutions at retail. She has a BA in Liberal Studies from Cal State Northridge and an MBA from University of Southern California.
WHITEBOARD SESSIONS
Monday, September 28, 2015
To the drawing board! These loose, intimate sessions are designed to get creativity flowing in two energizing 45-minute sessions facilitated by industry veterans. Taking full advantage of the CGA Strategic Conference's diverse audience, these groups are organized by area of interest.
Accelerating the ROI of Your Digital Investments
With the convergence of omni-channel, retailers are discovering that the promise of online extends far beyond just e-commerce. While e-commerce share of grocery sales is at most 3%, a recent study found that 65% of total in-store sales will be directly influenced by digital by the end of 2015 – representing ~$2.2 Trillion! Consumers are now interacting with brands or products before arriving at the store (76%) and even looking for coupons in aisle (24%).
As retailers increase their investments in digital assets such as online coupons, loyalty programs, and mobile platforms, knowing where to focus limited time and resources becomes ever more critical.
Is digital just another channel or an integral component to traditional brick-and-mortar retail? How can the new digital reality be leveraged for a more personalized shopping experience? How can learnings and insights gained on digital be applied in brick and mortar? And can these enable retailers to better collaborate with their trading partners?
Join us to discuss these important questions and come away with actionable, timely insights around accelerating the ROI of your digital investments.